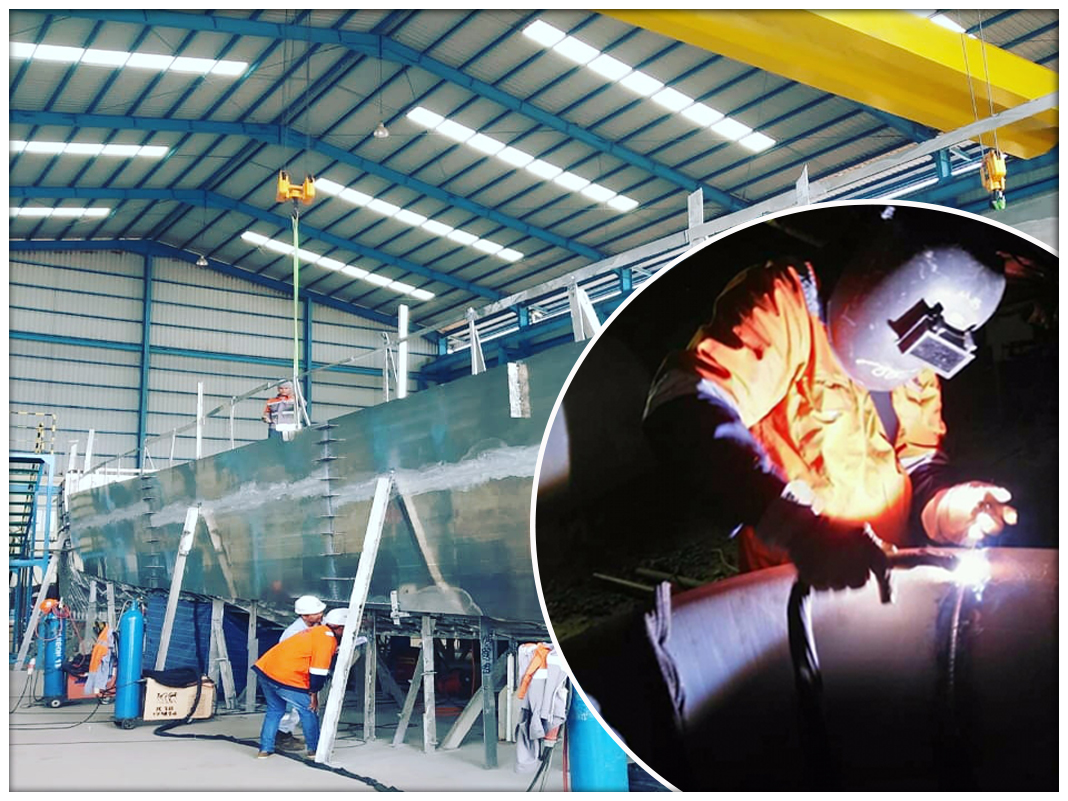 Fabrication Worksb   -   Electrical   -   HVAC / Insulation   -   Coating / Painting   -   Bolting Tightening   -  Maintenance
Fabrication Works : Construction, making goods order like steel structural, pipe system and tank or other works from cutting and joining of materials Electrical, installation, electronic instrumentation and assembly control panel. Conduct test of installation process or commissioning Welding, conduct welding works (all steel materials and processes) for offshore structure, bridge, oil and gas, ship building, petrochemical, power plant, aerospace, train, automotive and etc.
Electrical Works : BES providing electrical works services with the main goal is working with safely and Quality.BES providing electrical works for various electrical installation such as any new construction of rig, building, workshop, mining, refinery for oil and gas industries and electrical maintenance of rig, mining, building, workshop, refinery for oil and gas industries and etc.
HVAC / Insulations Works : We provide high quality engineering and service support as well as the design and manufacture of equipment to meet individual client requirement. Our team of highly skilled professionals in engineering design, manufacturing and field support services are structured into three division, working together to ensure that our customers received the best possible service. We are fully resourced in-house to provide a complete engineering, procurement, installation and commissioning (EPIC) package, manage by dedicated project managers who act as single point as contact during the entire project lifecycle, BES proudly providing quality service and working safely.
Coating / Painting Works : Used across a variety of industrial sectors and applications, our diverse range of Coating / Painting is renowned for premium quality, user friendly and extremely hard-wearing. Now that might be enough for some, but being industry-leaders, we throw even more into the mix. So, BES provides a friendly, honest and reliable service to all - in other words, the personal touch. It's these old-fashioned values combined with our fresh thinking and innovative solutions that keep our customers coming back for more. Be it with our products or our positive attitude, at BES we provide first impressions that last.
Bolting Tightening Works : By acquiring some "seasoned" professionals in this line of business along with providing dedicated training and certification to our current technicians, PT. Bill Emas Sarno, aims to provide the same quality service and customer satisfaction that we strive for in each and every aspect of our business. It is with that dedication and commitment that continues to bring our customers back to us, over and over again. BES offer services to tighten bolts while equipment is in service (hot bolt), or services to loosen and tighten bolts during plant maintenance, turnarounds, partial unit shutdowns, or equipment outages Hydraulic bolt torqueing can save you time vs. other conventional bolting techniques and many companies have critical paths to conform to during their shutdowns, so hydraulic bolt torqueing can help our customers meet their critical path schedules.
Maintenance Works : BES Provide service for maintenance job such as Fabrication, Rope Access, NDT, Electrical, Bolting tightening, Painting / Coating, cleaning, Heat treatment, hydro test, and etc.BES Maintenance is dedicated to the idea that every client is a long term relationship.


---

Our Services
NDT Services      PWHT     Hydrostatic Test   Manpower Supply     General Contractor     Supplier     
---